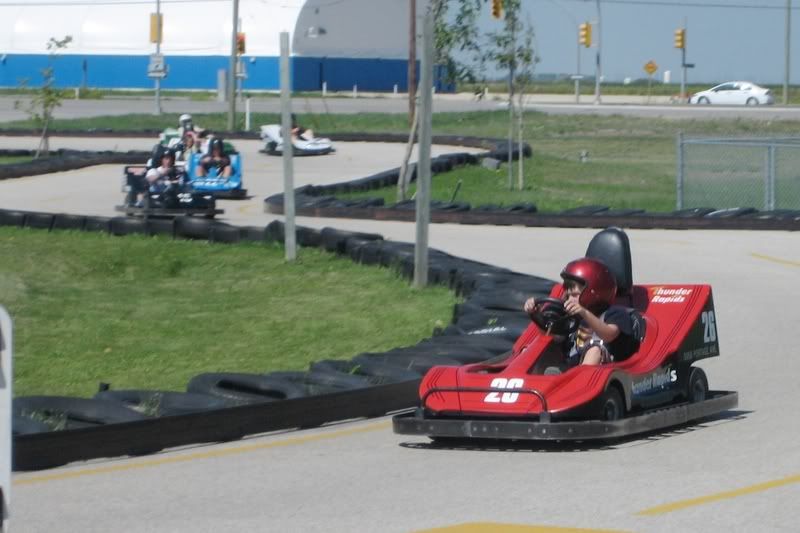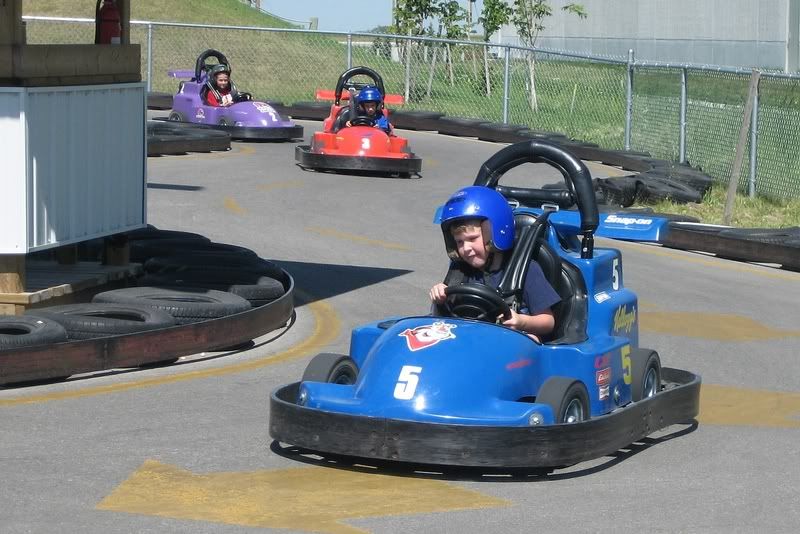 I can't decide if my boys' love of all things
hotwheels
or racing or race car related has more to do with just being boys - or their father's *mild*
Nascar
obsession. Maybe it's a bit of both.....
But I do know that they both LOVE driving go-carts .... and they both seem to have quite the knack for it! It doesn't take them long after getting out on the track to
weasel
their way to the front and take the lead.
No idea where they got that
competitive
drive :P