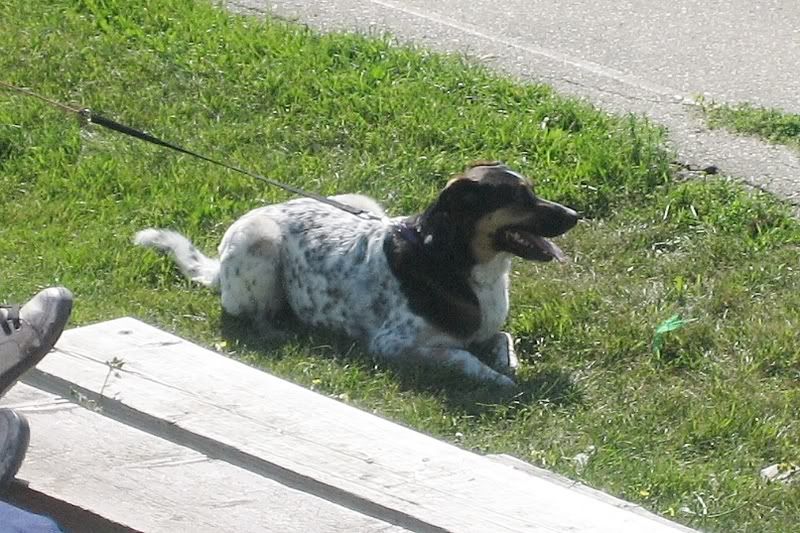 OK, I just had to show you this dog.....
I'm trying to decide how this happened.... I mean, I've heard of cross-breeding but tell me how you get the head of one dog onto the body of another??
This thing is just a freak of nature... or some genetic experiment gone wrong,
lol
....it would have impressed you so much more if I could have snapped a pic of him standing; not only does his head not match his body, it also seems too small....weird.